My Top 5 Current Favorite Vegan Cheeses
If I had a quarter for every time I heard someone say "I could go vegan if I wasn't so addicted to cheese" I would have enough loose change to buy the new pair of Stella McCartney boots I've been lusting over.
Listen at the end of the day, diary is weird. Dairy, AKA Cow Juice is nourishment designed for feeding the baby animals of another species. So stick with the cow print bag paired with a red belt, and try these vegan cheeses that I've spent years building into this current "favorites" list.
Creamy. Melt-able, and good as a whenever slice. All of the Follow Your Heart products are pretty much home runs in my book (especially their Vegan Honey Mustard Sauce) but this cheese is a staple in my fridge always.
by Field Roast
Slices in Creamy Original
This cheese is basic in all the right ways. It has a super rich flavor without being overpowering. It's perfect for if you are making a grilled cheese with herbs and fresh veggies like spinach or artichoke. Pair with a pinot grigio and your favorite patio.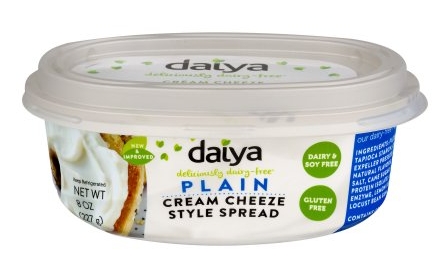 Cream Cheese in Plain and Chive & Onion
I'm a NY girl born and raised. I have a million memories of a bagel and cream cheese mornings with my family. So far this is the only cream cheese that has the right texture, tang, and taste to actually be "cream cheese" in my book. Most of the time my husband and I just use it as a quick snack/dip for crackers. We always have both varieties stocked in the fridge at all times.
Anything this brand makes... seriously.
Let me start of by saying…I suffer for this cheese. What I mean by that is I am highly sensitive/allergic/whatever to nuts. Depending on how much I eat, depends on how severely I break out in itchy hives. I hardly ever eat nut products, though there are so many good vegan nut products. However, I will eat this cheese, I will suffer the consequences, and it is 100% worth it. I have not had a cheese from this brand I do not like. Most of them are soft, serve with crackers and wine sort of cheeses. Every time I've given this cheese to an unsuspecting minion, they've thought it was regular fancy dairy cheese. Some of my favorites include the Smoked Farmhouse, Double Cream Garlic Herb, Mozzarella, and the Double Cream Sundried Tomato Garlic.
So I had to include this item, even though it's not a standalone cheese. I had been looking for a great vegan mac & cheese for years, and only recently stumbled across this one. It has the essence of all things cheesy comfort food, without tasting over processed and fake. I highly recommend it, it is now a staple in our pantry. Bonus points for being the best gluten free pasta I've ever had as well.